The following is a review of products of which I am genuinely very supportive. I have bought crypto using Binance and have no hesitation in purchasing more through them. However, I may receive compensation if you click on any of the  Binance, Coinbase or Kraken links.
This article should not be interpreted as advice to purchase cryptocurrencies or trade. It is merely educational material.
In this article, I will keep it quite simple as far as which is the best bitcoin exchange for day trading. I'm keeping it simple because there are just too many choices out there and too many choices lead to inaction. I'm listing only three exchanges that will meet most of your needs as far as day trading crypto.
The primary need is exchanging your home currency for Bitcoin or Etherum from which you can then transfer to the trading exchange so that you can day trade. I cannot possibly cover the best entry exchange for every country, but I will recommend Coinbase for the countries listed below. Coinbase has reasonable transfer fees and is a secure exchange; It is U.S. regulated. For a better deal on exchanging your fiat to crypto, you'll have to do your research.
Coinbase converts to cryptocurrencies for the following countries:
Australia*, Canada*, Singapore*, the United States, the United Kingdom, and the following European countries:
Austria
Belgium
Bulgaria
Croatia
Cyprus
Czech Republic
Denmark
Finland
Greece
Hungary
Ireland
Italy
Latvia
Liechtenstein
Malta
Monaco
Netherlands
Norway
Poland
Portugal
San Marino
Slovakia
Slovenia
Spain
Sweden
Switzerland
How to Purchase Crypto for Day Trading

Again, I'm going to recommend Coinbase to purchase Bitcoin or Ethereum from. Coinbase is not the best Bitcoin Exchange for day trading but it makes it easy to buy Bitcoin using your local currency. I would stick with buying Bitcoin since this is the best base coin for day trading.

At present, Dec 2018, Coinbase assists over 13.3 million users. Daily volume is essential for the longevity of an exchange. It is not necessarily a guarantee that Coinbase will continue to thrive, but again it places the odds in your favor. Coinbase is a very stable exchange, and it's registered by FinCen.

Coinbase is a market maker which allows for the simple purchase of Bitcoin. Before you buy your Bitcoin, you must fund your account in your local currency. This buying can be done quickly with Coinbase through a credit card at a rate of 3.9% or lower depending on the limitations stated below. The fee is even cheaper if you're able to transfer directly from your bank account and Coinbase allows it.

Here are complete up to date rates for purchase or withdrawal within your country:

COINBASE FEE DISCLOSURE
Why I am keeping it Simple

There are too many distractions in the crypto world. It is a well-known fact that too many decisions to make lead to a person being indecisive or at the very least feeling frustrated. I wish your experience with crypto to remain enjoyable and as comfortable as possible.

So to keep it simple, I'm again suggesting one entry exchange and then only two choices for day trading. Coinbase will be the entry exchange, and then Binance or Kraken should be your day trading exchange.



Binance is known as the best bitcoin exchange for day trading. It allows traders a massive selection of altcoins. Binance is profoundly anti-over-regulation. It is now situated in the crypto supportive country of Malta. However, Binance is very responsible and easy to trade with and thus has increased in popularity. It trades in large volumes which is a testimony to its soundness and security.

It's gained in popularity because of the professionalism of its founders, and it's intelligent advertising decisions, a large selection of altcoins and meager fees. All these characteristics make Binance the best Bitcoin exchange for day trading.

Also, Binance has handled a recent attempt to hack them with promptness and expertise. This solid list of positive attributes adds up Binance being the best cryptocurrency exchange available. Binance presently does not offer to fund through fiat; this is expected to change in the future.

You can register on Binance through the links provided above and also find the Binance exchange login to their web platform or use the Binance app for portable devices.
Withdrawing from Coinbase to Binance:
Kraken for Margin Trading
If you're interested in margin trading, then you're currently prevented from doing this at Binance. I don't recommend using too much of your leverage.
Margin, when used, acts as a sort of deposit needed to trade a cryptocurrency. A margin is required to trade and once used is not available for other trades.
The margin allows for leveraged trading and acts again as a kind of deposit when used. When suffering a loss on a position, your loss can be larger than the used margin.
For example,with a $20,000 long position in BTC/USD with 10:1 leverage, the margin for the position is $2,000. If you close the position for a $4,000 loss, you've lost $2,000 more than what the margin is worth. Leverage is what allows to trade more cryptocurrency than you would be able to without it. It works in multiples. 10:1 means you can control ten times the amount of currency that you would normally.
To assist in not losing more than you have in an account, Kraken has included a safety feature called a margin level. The margin level helps prevent falling into a negative balance.
Kraken is a well known U.S. based exchange. It has reasonable fees and allows for fiat deposits and withdrawals. It has a good list of pairs that are available to trade with various base pairs: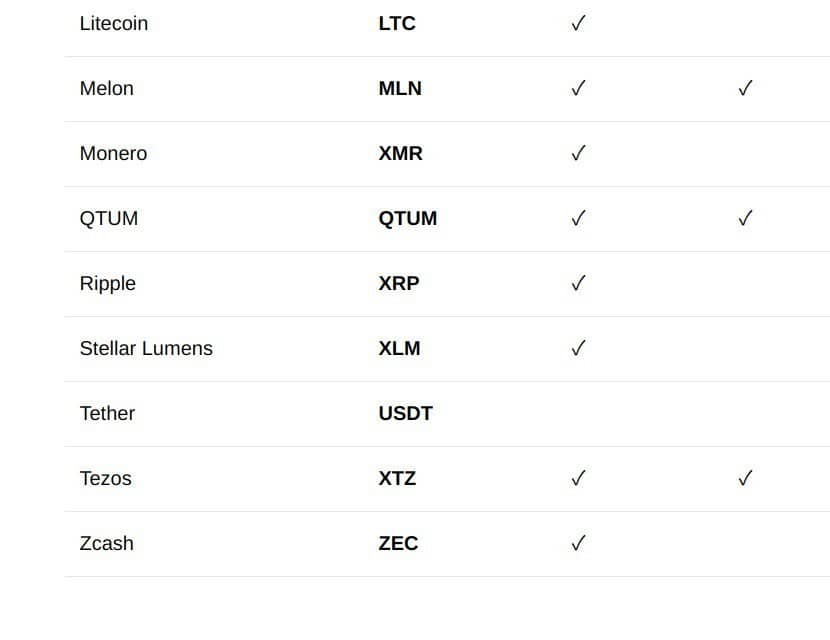 ​

Conclusion
Move your fiat currency to an exchange that allows you to trade your fiat to Bitcoin. For many, this entry exchange will be coinbase. After coinbase, withdraw your Bitcoin from Coinbase and transfer to Binanance or Kraken if margin trading is required. I've supplied videos below in regards to Coinbase withdrawal to Binance as well as trading on Binance and Kraken.
PLEASE SHARE AND CONSIDER JOINING THESE EXCHANGES THROUGH ONE OF MY AFFILIATE LINKS BELOW, THANK YOU: